If you are already a proud restaurant owner running your restaurant business, congratulations! However, like most restaurant owners, you will soon find that running a restaurant business is not as easy as you think. It is not about coming out with a creative menu, serving good food and attracting customers to your restaurant; in fact, there are thousands over tasks you need to manage everyday.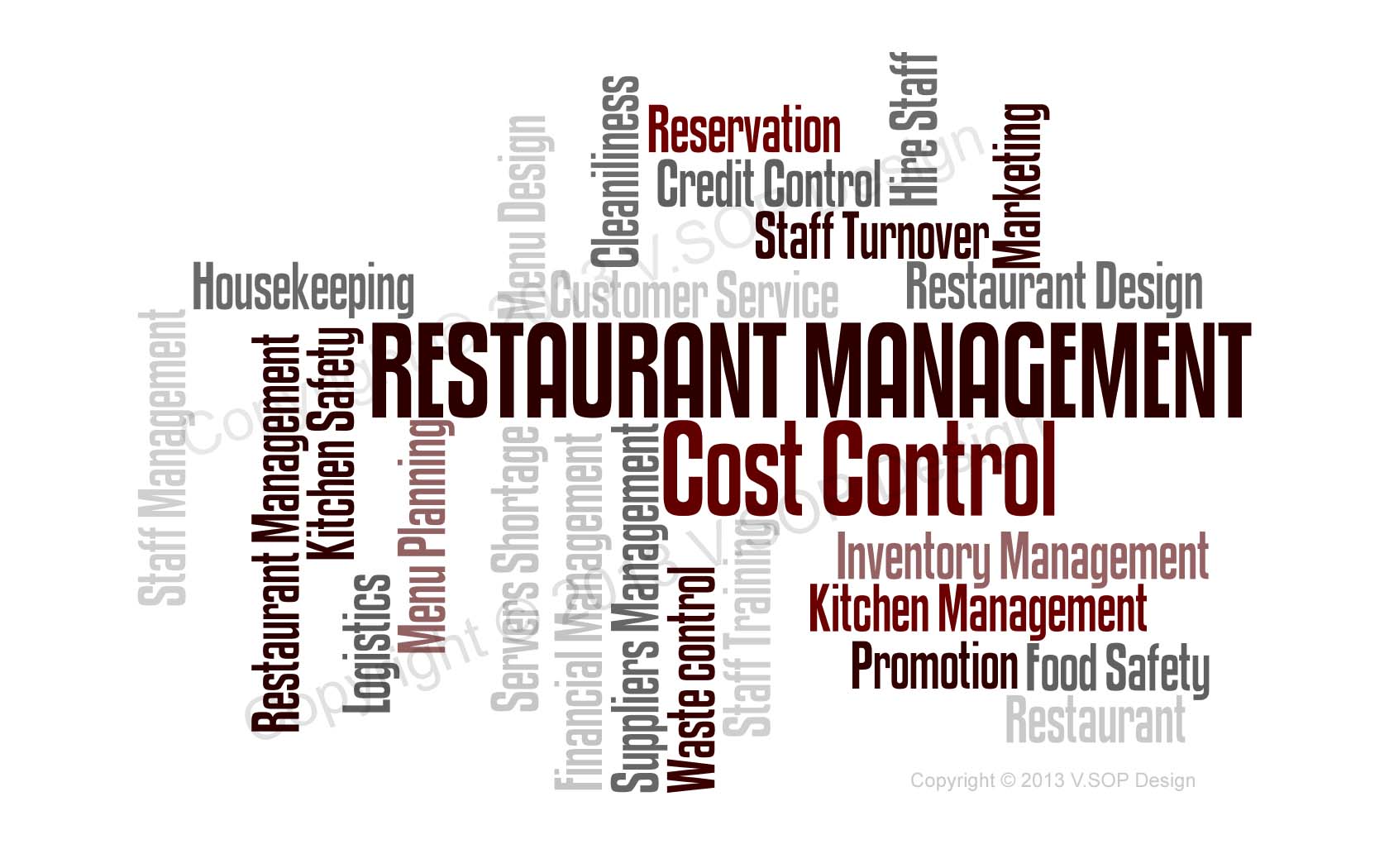 Some of you might be overwhelmed with the daily tasks while some are struggling to sort out the mess. There are others who never expected running a restaurant business could be so over powdering.
Nevertheless, running a restaurant business should not be so laborious and stressful, if you can identify the proper restaurant management process, you can put a system in place with proper procedures to reduce waste and time. Eventually, you will feel more in control and help you find satisfaction in running a restaurant business.
Restaurant Management Tools
One of the handy tools used by most restaurant owners is restaurant management tools. It is a collection of training video, templates, forms, spreadsheet & software that provide step-to-step guide on how you can run your restaurant business effectively.
It breaks down the whole restaurant operation into the following functional activities:
Human Resources
Restaurant Marketing
F&B Cost Control
Customer Service
Business / Financial Management
Menu Management
The purpose of doing so is help you to see clearly what are the activities involved. Each function has its own challenges and pitfalls but you will be provided with a set of tools to guide you along.
Restaurant Menu Templates
One tool that deserves more attention than others is the restaurant menu templates as a well-designed menu will stimulate customers' taste buds and entice them to order more which in turn will help to generate more profits for your restaurant. The tools have 30 over well-designed restaurant menu templates for you to select immediately. It comes together with 200 clipart images that you can customize your own menu. If you are new to design, it also has training video on how to create your stunning menu.
Training Video
These training video tutorials will give you a good overview of what is expected to run a restaurant efficiently and effectively.
Restaurant Management Introduction
Breakeven Calculation
Goal Setting
Restaurant Marketing
Restaurant Menu Management
Restaurant Financial Management
Tracking Your Results
Restaurant Staff Management
Restaurant Systems
Selling Your Restaurant
The tools come in 3 packages – Classic, Gold & Platinum, you can pick one that is most suitable for you. Each packages aims to help you to run your restaurant effectively without pain.
Click here and get a copy today!